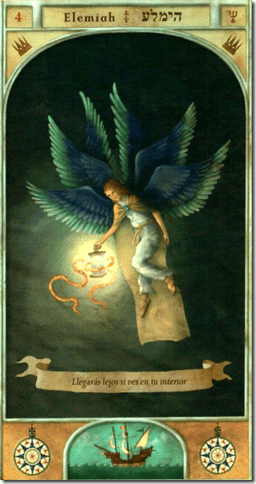 Choir: Seraphim, Angels in the service of Kether-Volunteer.Angel
What it gives:
To avoid the crisis of a company and to succeed in the profession.
Protects on the road. Avoid accidents.
Peace of mind for the tormented.
The knowledge of the traitors.
Avoiding setbacks and obstacles in business.
Lesson: Using social power properly Master the ambitious nature.
Latin name : Deus Absconditus
Meaning: The hidden God
Planet Neptune.
Sefirah: Keter.
Regency hours: from 1 to 1:20 hours
It is invoked for:
Quiet the tormented spirit in the face of adversity.
Reconsider our actions.
Travel protection.
Help us meet the traitors.
Help them discover the profession.
May it enlighten us not to continue in the mistakes.
Bible quote:
In death no one remembers you;
in the *pulchrus, who will praise you?

Psalm 6:5
Those born under your regency:
[sociallocker id="356″]He is certain of his divine potential and from a young age he will discover his gifts. He loves to open his mind to people with new ideas and proposals. Sometimes he is a little sad because the people he loves abuse their good fortune. He feels a strong tendency to help people, especially the needy, and can often excuse himself for not giving something material, but he will never refuse a request that involves work on his part. He has strong healing potential in his hands and is always working on several projects at the same time. He is endowed with a strong charisma and is really moved by intuition. He has a strong feeling when something is going to happen. From his unconscious come the explanations for the problems that happen in this life, without the need to look for someone to help them. Discover within the fundamental philosophies their lifestyle. It would be interesting for you to know your family tree because you could perhaps find a distant relative whose events were historically recorded, which could be similar to your personal ones. He has a predisposition to remake his life by knowing the primitive societies, because he probably likes the one of anthropology and archaeology. [/sociallocker]
Elemiah: "A high price"
What I write here, do not doubt that it is true. Yes, the whole truth that tells of what happened to a man who even as a child dreamed of becoming rich and powerful, and who succeeded. However, the price he had to pay for it was very high. But keep reading and perhaps in the end you will agree with me.
His professional career had been the fastest in the history of the company. In less than five years he had been promoted from apprentice to general manager. It was hard to believe, but it was.
No doubt young Elemiah was very talented. Yes, that must have been it, but not everyone thought so. The truth was that Elemiah had a special instinct for business. It was in his blood.
When his fellow students were playing in the streets, he rubbed elbows with the most astute businessmen. Indeed, no one could say that the boy did not deserve that position.
But it wasn't all talent in him, and it wasn't exactly his ability that made him go so high. His bosses soon discovered in him his natural gift for leading others and put him to the test.
He had already achieved his first goal, had stopped being an apprentice and had become the new team leader. Now he had an important responsibility and he had to thank his bosses for that.
Elemiah tasted the sweetness of power for the first time and liked it. She sure as hell likes me. But not everyone shared that same pleasure. His co-workers, the same ones who days before had entrusted him with everything they knew so that he could learn, now felt humiliated. Elemiah's excessive ambition made him forget very soon his humble condition. He had become an intolerable being whose sole purpose was to gain the recognition of his chiefs, not caring to tread upon his former friends if necessary.
That jealous attention in his work led him to promote himself again and history repeated itself over and over again. He left behind a trail of friendships that one day were, but because of his selfish desire for power, they died.
Little by little he was left alone, but that didn't matter to him, he lived exclusively for the company, and that made him happy. Elemiah felt enormously powerful, the world was surrendering to him. Who else could he ask from life? He was rich and healthy. Did he have anything left to get?. If there was, he wanted to know so he could buy it.
If, for him, the price stopped worrying him, however high it was, he would pay it. Didn't he do that with the thousands of acres of forest he had devastated? Had he not given the order to make weapons for war, when a part of the world was starving? Had he not bought 100 kilometers of beach to evacuate the waste from his factories? What else could he buy? He was the master of the world.
But one day, when everyone was joyfully celebrating the beautiful feast of Christmas, Elemiah was possessed by a deep sadness. God, that he was alone. Until that special night, he hadn't realized it. He had been so busy with his greed and vanity that he had built an insurmountable wall between himself and others.
An inner voice told him:
- I'll call you from here, I'll hold your hand...
From that day on, Elemiah forgot his companies, his business and directed his steps in search of a new breath, the breath of the human.
Many were grateful for that change, for that ambitious being had become a selfless philanthropist.
Well, you know the high price Elemiah had to pay for her greed. What do you think?
End