Which one is my guardian angel?
Your guardian angel is a gift that God created for you. They may not be visible because they are considered a supernatural entity, or they may not contact us directly, but they are revealed to us through subtle signs. It may be a debated question as to whether they really exist or not, but we have reason to believe that they exist! Popular devotion is undeniable in the Catholic Church.
Discover below the name of your guardian angel according to your date of birth:
There are 7 signs you can watch for if you think our guardian angel is trying to talk to you:
Fragrance: Have there been times when you've been attracted to a sweet scent, but haven't been able to find out where it came from? Fragrances like these are believed to indicate the presence of our guardian angel. The next time you feel this sensation, you can feel safe knowing that someone is protecting you.
Angel-shaped clouds: There are times when you look up at the sky and find a random cloud in the shape of an angel. Some may call this a coincidence, but it is believed that this could be a sign that our guardian angel is nearby.
Feather in your path: If you come across a feather in your path as you walk, it is considered one of the strongest indicators that an angel's presence is around you.
Babies and pets: Babies and pets are pure and innocent souls by nature. They are believed to be very perceptive to the presence of an angel. Therefore, when you observe a baby looking at the ceiling and smiling or your pet concentrating somewhere where nothing exists, it may mean that you are in the presence of a guardian angel.
Coins: Have there been times in your life when you've found coins in strange places or somewhere you didn't expect them to be? This sign shows your angel's strong support for you and is one of the ways they interact with us.
Music: As with fragrances, music can be a sign that your angel is with you. There may be times when you find soothing, calming music buzzing in your ears or coming from within. You may not be able to explain where the melody is coming from or why you are listening to it, but it indicates the presence of our angel.
Bright lights: Have you ever noticed that strange bright lights appear for a brief moment and then disappear? There are times when people have seen flashes of color just for a moment before they leave. This indicates that our angel is near, so try to remain calm in the knowledge of his presence!
Pray this powerful prayer to your Guardian Angel to protect you from all evil
Prayer is an alternative to the popular "Angel of God" prayer.
Many are familiar with the prayer of the "Angel of God" to the guardian angel. It is a simple prayer, taught to children and preserved in adulthood. However, it is not the only prayer in the rich treasury of prayers of the Catholic Church.
Among the many different prayers you can say to your guardian angel, below is another alternative. It is a comprehensive prayer that highlights the different activities of our angels. Prayer reminds us that our holy angels are powerful intercessors who constantly protect us from evil and try to keep us from sin. They sustain us every day and provide invisible help that we usually never notice.
Our guardian angels are our true "companions" in life, daily with us in our journey of holiness. If you are looking for a prayer that will help you remember this beautiful reality, here is a prayer that can be prayed daily and help you solidify a deeper relationship with them.
Faithful companion, appointed by God to be my guardian, my protector and defender, and who never leaves my side, how will I ever thank you for your faithfulness and love, and for all the benefits you have bestowed upon me? You watch over me while I sleep; you comfort me when I am sad; you raise me up when I am down; you avert the dangers that threaten me; you warn me of those who are to come; you turn me from sin, and excite me to good; you exhort me to penance when I fall, and you reconcile me to God.

A long time ago I should have been thrown into hell, unless by your prayers you had turned away the wrath of God from me. Do not leave me, nor ever forsake me, I beg of you, but still comfort me in adversity, restrain me in prosperity, defend me in danger, help me in temptation, lest at some time of danger I fall below it. Offer before the Divine Majesty my prayers and groans, and all my works of piety, and make me persevere in grace until I reach eternal life. Amen.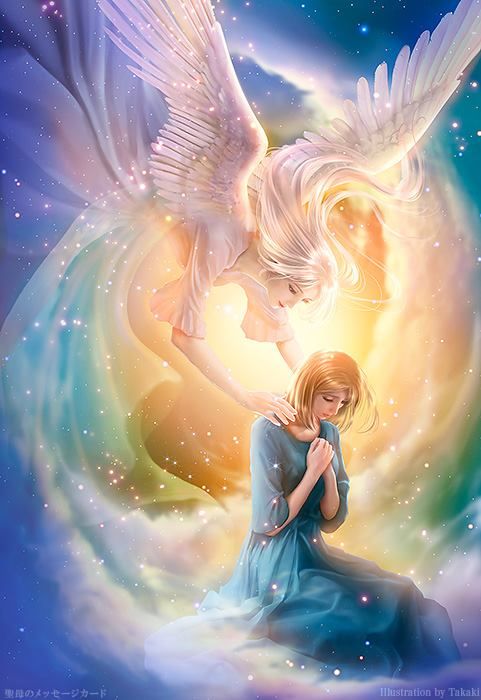 5 amazing facts about Our Angel as Protector
We owe a lot to our Serving Angels, who most of the time guard and protect us without our knowledge.
"See that you do not despise any of these little ones, for I tell you that our angels in heaven always see the face of my Father in heaven" (Matthew 18:10).
On October 2, the feast of the Holy Guardian Angels is celebrated in the Catholic Church. In 1670, Pope Clement X established this day in the universal calendar as a day to honor our angels who protect us every day because their mission is to protect.
Although most of the attention on this day is devoted to the personal angels, it is a tradition in the Church (taught by theologians like St. Thomas Aquinas) that every country, city, diocese and parish has its own Guardian Angel.
They are servants and messengers of God, wrapped in a great mystery. Sometimes the newspapers report miracles when someone is saved from an accident by a mysterious figure, often never seen again.
We owe much to our Guardian Angels, who most of the time guard and protect us without our knowledge. They intervene silently, fulfilling their task with the greatest possible humility.
To help us appreciate these "heavenly helpers", here are 5 amazing facts about our Guardian Angels that have heavenly hierarchies:
1) Every person in the world has a Guardian Angel (whether Christian or not)
It is believed by theologians and confirmed by YOUCAT that "every person receives a guardian angel from God" (n. 55). This is consistent with Holy Scripture, the teachings of Saints Thomas Aquinas, Basil, and Jerome, as well as the experiences of non-Christians who believe they were helped by a Guardian Angel. The Christian life has taught us about these beings of light.
Mike Aquilina writes about such an experience from a friend he met in his book Angels of God:
"A friend of mine, a remarkable Harvard-trained philosopher, was an unbeliever when he was young. One day he was swimming in the ocean, and the undertow dragged him out. He knew he was drowning, with no hope of rescue, when suddenly a strong arm grabbed him and towed him to shore. His rescuer was a big, muscular guy. When my friend tried to thank him, the guy laughed at him and then disappeared. This marked a milestone in my friend's journey of conversion.
2) Angels are named at the beginning of life
As the Catechism explains, "from the beginning until death, human life is surrounded by his vigilance and intercession" (CCC 336). This statement leads some to believe (St. Anselm, for example) that angels are named at the very moment of the union of body and soul in the womb. If it is true (it is not stated dogmatically and therefore it is debatable), it follows that pregnant women have two Guardian Angels who look after them and their children.
3) Angels have names, but God gives them names
The Catholic tradition has instructed us that,
"The practice of assigning names to the Holy Angels should be discouraged, except in the cases of Gabriel, Raphael and Michael whose names are contained in the Holy Scriptures. (Congregation for Divine Worship and the Sacraments, Directory of Popular Piety, n. 217, 2001).
The reasoning behind this is that a name contains a certain amount of authority over another person. If I know your name I can call you anytime and I can feel a certain authority over you. We have no authority over our Guardian Angels. They only report to one commander: God himself. We can ask them for help or assistance, but we must not feel that they are at our disposal.
The Church then discourages us from naming our Angels, as we may receive a name in prayer, but it may not be divinely inspired. It could be influenced by the devil or by our own human thoughts. We have only three confirmed angel names in Scripture and therefore any other names we receive are difficult to confirm as inspired by God.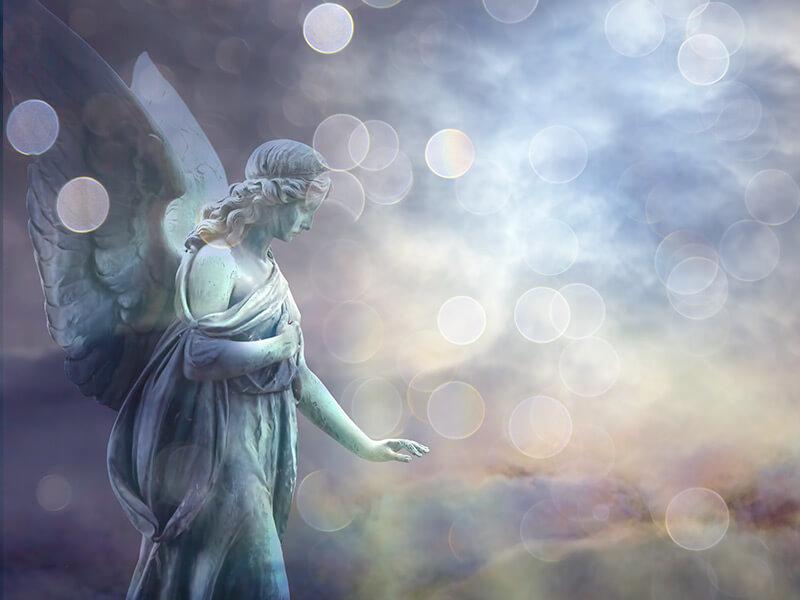 4) We do not become Guardian Angels when we die
Contrary to popular belief, there is no way we can become angels after death. When we die, we may be separated from our bodies for the moment, but we will be reunited with them at the end of time. We do not become angels while we wait. All the angels were created at the beginning of time in one moment of creation.
Remember the words of God's grace to the prophet Jeremiah: "Before I formed you in the womb I knew you, and before you were born I consecrated you" (Jeremiah 1:5).
God had a Guardian Angel in mind for you when He created the world.
5) Guardian Angels are here to help us
The Catechism describes a Guardian Angel as a "shepherd" who must protect us and lead us to eternal life. Their main goal is to help us get to heaven, and we are encouraged to pray to them daily, asking them for help in every need.
The Church offers an excellent prayer that can be prayed by young and old alike:
Angel of God,
my beloved guardian,
To whom the unconditional love of God
locks me in here,

Always this day,
to be by my side,
To illuminate and protect,
Ruler and guide.
Amen.
Prayer to the Guardian Angel
Guardian Angel,
sweet company,
Don't forsake me,
neither by night nor by day,
until you rest
in the arms of
Jesus, Joseph and Mary.
Another version of the Guardian Angel:
My Guardian Angel,
sweet company,
Don't forsake me,
neither by night nor by day,
if you leave me alone,
what will become of me,
My little angel,
pray to God for me.
verifyserptrade